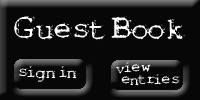 Website Since Oct. 21, 2001

  Dominick & Janice Silvio 

Janice Silvio

AMHR / ASPC  Senior Judge

AMHA Judge

Allenton, Michigan

  1-586-337-1501 




                   Welcome to Amore' Classic Shetland Miniature Ponies

                    We are happy you chose to stop by for a visit, 

                      Please look around and enjoy seeing a BIG part of our life.   

               We are located  about 45 minutes north of Detroit 

               in the relaxing country atomsphere of Allenton Michigan,

just south of the I - 69 expressway.

         We have been involved in the Small Equine Horse Industry since 1993, although we were formerly involved in the 

Quarter Horse & Saddlebred world of horses 

     We have centered our devotion in the Classic Shetland Miniature Pony World to give our best in the

     Education ~ Breeding ~ Showing ~ Selling ~ Promoting

             And MOST importantly LOVING these amazing ponies. 

Amore' Classic Shetland 

Miniature Ponies 

 goal is to produce 

" Modern Excellence "

In the foals we create with a modern edge and a proven past. 

 We have bloodlines that include ~ Kewpies ~ Arenosa ~ Michigan

 ~ Bar G Rock E  ~ Bar-G's ~

 J-J Painted Apache ~ Winks Showdeo ~ Winks ~  Raven Of Bird Haven ~ Lee-land Chile ~ Larigo's ~ Hi-Lee ~ Rowdy ~ Lazy N Red Boy ~ Royal

        We believe in a nutritionally balanced feed program ~

    ~ Worming every 8 weeks .. foals every 4 wks ~

      ~ Routine vaccine program ~ Certified hoof care ~  

~ Certified dental care ~ 

Are just some of the amenities our horse receive.We strongly believe in the details and wouldn't have it any other way. 

 All mares are monitored and attended during each birth,

 all foals are imprinted at birth and lovingly handled throughout their time with us. All horses enjoy their own stall everynight and are turned out daily weather permitting 

To say our horses enjoy the good life is putting it mildly. 

    Amore' Classic Shetland Miniatures 

are active members & supporters of 

ASPC ~ AMHR ~ AMHA ~ PtHA



Lessons & Day Camp &

Program Info


       Amore'  Classic Shetland Miniature Ponies

 Invites All Your  Inquiries   

    International  Buyers Encouraged 

      Invest in Something You Can  ( Amore' ) Love

    Your heart will be glad you did

 amoremini@yahoo.com

  1-586-337-1501

Copyright 2017 J.Silvio  

All Rights Reserved & Photos Reserved

On this entire website

No Photos or information on any page within this site 

to be copied or removed 

without written permission 

  Amore' Miniatures & Shetland Ponies